Cosmetic & Plastic Surgeon – My Philosophy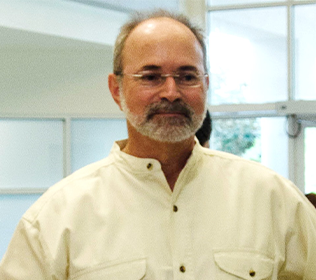 Dr. David Rosenstein, M.D. P.A. FACS, Cosmetic Plastic Surgeon
CALL 561-736-9800 to schedule a CONSULTATION!
"In my quest for cosmetic enhancement, a safe and beautiful outcome is what really matters. I have an honest and informative style that provides comfort and confidence in my abilities.
At my office in Boynton Beach, I start by understanding what the patient desires and then discern the best medical and aesthetic approach to each procedure. I try to connect the technical nature of surgery with the aesthetic nature of looks. I am conservative in my technique and will provide you with the most honest and thorough explanation of what you should expect from plastic surgery and if a realistic outcome can be obtained.
Whether it's a facelift, breast augmentation, body contouring, facial fillers or one of many other alternatives, I create a truly natural look to help you feel your best. For the past 24 years, I have kept my procedures as minimally invasive as possible. I became interested in plastic surgery because it combines technical skills with creativity and imagination. I believe that plastic surgery can build or re-build self-esteem and self-confidence.
My practice also offers a number of beauty enhancing products and services including, Botox/Dysport injections and a full spectrum of soft tissue fillers for those who require regular maintenance or just a quick fix. These are great options to look natural and rejuvenated.
As a caring physician, I want to help you make an educated decision about your investment into plastic surgery."
Dr. Rosenstein is a double board certified Plastic Surgeon, specializing in cosmetic plastic surgery in Boynton Beach, Florida.
Dr. Rosenstein has been practicing in the Palm Beach County area since 1995.
Dr. Rosenstein utilizes all the conventional methods of his profession, as well as state of the art, minimally invasive techniques to achieve the best outcome possible.
Communication and understanding are the keys to a successful Doctor/Patient relationship.
Dr. Rosenstein is personable, straightforward, and easy to talk to. His confidence and consideration makes patients feel comfortable and secure.
Dr. Rosenstein's friendly, caring and professional staff always maintain the highest level of care.
Board Certifications
American Board of Plastic Surgery, 1997
American Board of Surgery, 1994
Medical Education History
University of Miami School of Medicine, 1986
University of California San Diego School of Medicine,
General Surgery Resident, 1986-1989, 1991-1993- Chief Resident 1992-1993
University of California San Diego School of Medicine, Research Fellow in Plastic Surgery, 1989-1991.
University of California San Diego School of Medicine. Plastic Surgery Resident 1993-1995 – Chief Resident 1994-1995.
Memberships and Affiliations
American College of Surgeons
Florida Society of Plastic and Reconstructive Surgeons, Practicing in Boynton Beach, Florida
Florida Medical Association
Palm Beach County Society of Plastic and Reconstructive Surgeons