ThermiTight Skin Tightening for Body Rejuvenation in Palm Beach County
You finally lost weight after giving birth or after struggling for years to achieve a healthy BMI. But now you're stuck with excess skin from where you once carried that extra weight. Or perhaps you aren't happy with gravity's effect on your skin.
While there's no escaping the aging process or your skin's reaction to weight loss, there is no need to live with the resulting symptoms either. If you want to restore your youthful appearance and love your body again, there is a simple, minimally invasive method to do so – with innovative ThermiTight skin tightening procedure. ThermiTight is not a fat removal technique. It treats moderate skin laxity, jolting youthfulness back into your skin.
ThermiRF radiofrequency technology can virtually eliminate sagging, wrinkling skin on the  neck, thighs, abdomen, and other stubborn areas. Most people simply accepted living with these symptoms after experiencing the joyous event of childbirth or weight loss or simply the effects of a life well lived, because plastic surgery was the only option to effectively treat them. However, ThermiTight allows you to restore beautiful skin without going under the knife.
What to Expect with ThermiTight Skin Tightening Treatment for Moderate Skin Laxity
With ThermiSmooth facial rejuvenation, your results become more dramatic with additional treatments. However, with ThermiTight, only one treatment is necessary.
Dr. Rosenstein has undergone extensive ThermiTight training and brings with him over 20 years of hands-on experience in aesthetics. During your initial visit with Dr. Rosenstein, you receive and review with our team a personalized procedure plan that walks you through your ThermiTight treatment, allowing you to ask questions and address concerns so you feel confident and prepared.
The ThermiTight procedure utilizes a small electrode that produces heat by radiofrequency waves in contact with the subdermal tissue. As your chosen ThermiRF provider, Dr. Rosenstein controls the temperature of the electrode, closely monitoring with a FLIR (forward-looking infrared) camera.
The electrode heats contacted skin to safe, clinically approved temperatures, which effectively encourage the production of collagen. Applying heat to the subdermal tissue promotes natural healing and stimulates new tissue growth, improving skin elasticity.
One reason our patients love ThermiTight is because you only need one treatment for lasting results, so you don't have to worry about the cost of multiple visits or a treatment schedule interrupting your busy life. Minimally invasive, ThermiTight treatment is completely safe.
After the procedure, the treated area is gently wrapped and you are able to go home. You may experience mild swelling or bruising afterward, however, unlike with plastic surgery minimal downtime is necessary. There is no scarring after treatment, and the area where the electrode is inserted is indistinguishable from the newly regenerated skin that grows as a result of the procedure.
Results After Skin Tightening
After just one treatment, your results can be visible in six to eight weeks. During this time, your body works hard to produce collagen and elastin to restore the skin's tissues. Optimum results are achieved within six months, and they may last for several years.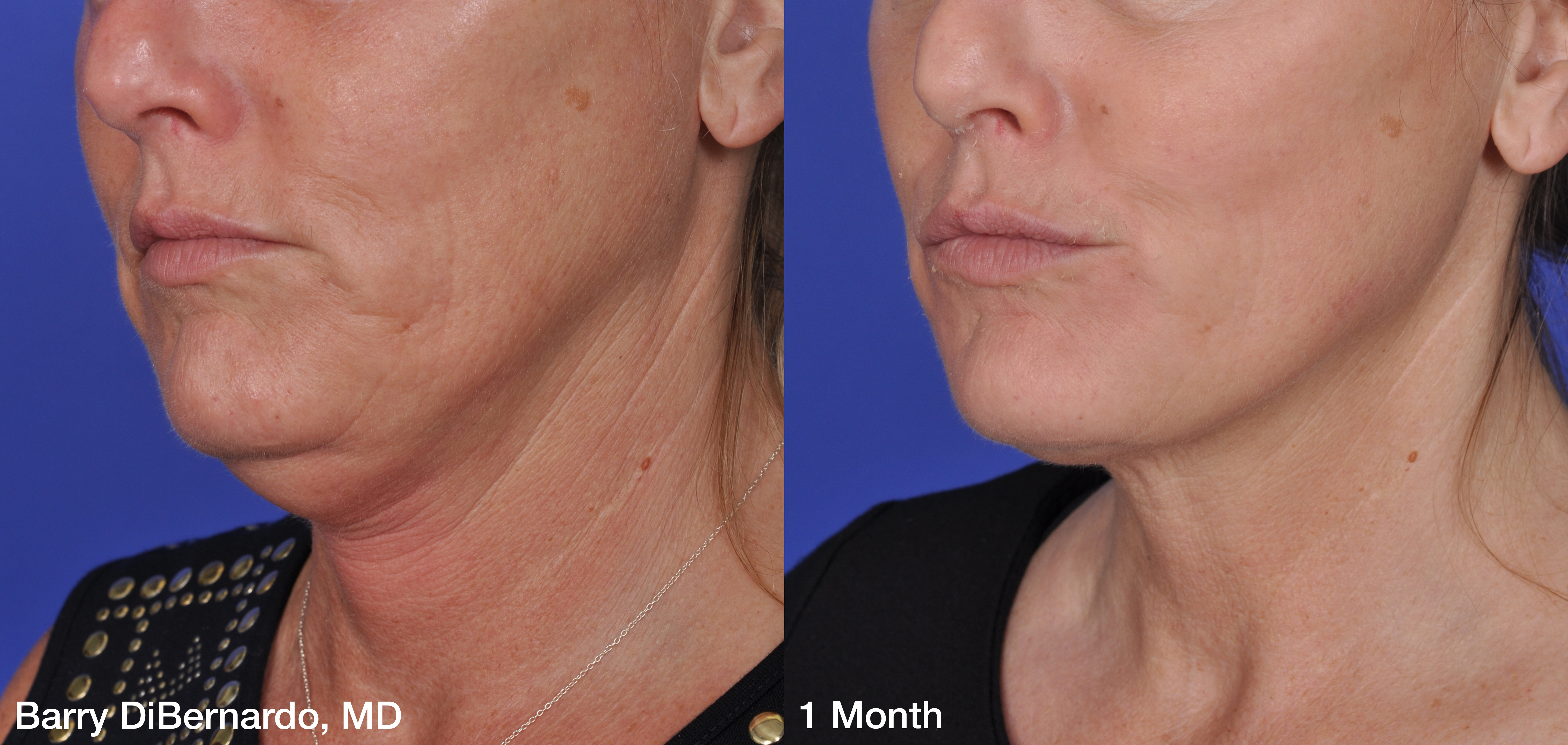 Feel Your Best in Your Own Skin With ThermiTight  in Boynton Beach
Enjoy the benefits of youthful skin once more with as little effort as possible, and gain back lost confidence with minimally invasive skin restoration from ThermiTight. Call Dr. Rosenstein today at 561-736-9800 for your consultation for ThermiTight skin tightening in South Florida.